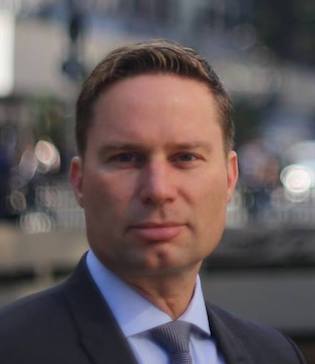 Svante Hjorth, Founding Partner and CEO of Arycom, has over 24 years of professional experience in management, strategy, sales and business development within the global ICT industry, with 22 years in the satellite communications industry, working primarily with foreign technology companies setting up operations in Latin America.
Before taking on the leadership of Arycom, Svante was Vice President of Inmarsat plc (LSE: ISAT:L) in the Americas, initiating the company's operations in Latin America and growing its business and sales channel in the Americas. Prior to Inmarsat, he worked at companies like Telenor Satellite Services (Brazil), the Swedish Trade Council (Brazil), and TietoEnator (Sweden), amongst others.
Svante is also Director of the board at the Swedish-American Chamber of Commerce – Georgia, USA, and Advisory Council board member of the Swedish-Brazilian Chamber of Commerce in São Paulo, Brazil.
Svante has a Master of Science degree in Industrial Engineering and Management from the Linköping Institute of Technology in Sweden, and speaks Swedish, Norwegian / Danish, English, German, Portuguese and Spanish.
Contact one of our sales representatives now.