Companies operating in the electricity distribution system need to provide the measurement of energy consumption in real time, 24/7
Devices that are installed along transmission lines such as Reclosers, Circuit Breakers and Meters require continuous connectivity to provide consumption information and remote accessibility for the operations center to take strategic actions.
Due to the vast areas and low population density in certain regions of the country where the vast majority of these devices are installed, the infrastructure suffers from the lack of communication via terrestrial mobile networks, 3G, 4G, or LTE.
In general, these devices are managed within a SCADA – Supervisory Control and Data Acquisition System, which need to send the supervisory data to a control and operation center, and the data of the devices that are in places without coverage of terrestrial communication infrastructure instead are sent through the satellite connectivity of our BGAN M2M product / service. The Control Center eventually sends commands via this satellite link SCADA, to the remote devices.
In addition, we can maintain the safety and high morale of the operational team in the field, keeping them in permanent contact with operation centers and with their relatives through satellite phones and satellite internet access.
Arycom can solve the problems described above through the following solutions:
BGAN M2M

BGAN portable terrestrial

Satellite phones (Iridium, Isatphone Pro and Isatphone 2)
Utility companies that implement the satellite connectivity system, BGAN M2M, our bi-directional IP data service, can take advantage of the complete automated monitoring and remote control of their entire infrastructure distribution.
Inmarsat's BGAN voice and data services provide ubiquitous connectivity throughout its territorial service, enhancing its operational efficiency and decision making.
With BGAN, IsatPhone Pro and Isatphone 2, remote teams can be in regular contact with the office, receiving work instructions and technical specifications, running tests and sending data in real time, accelerating diagnosis and decisions.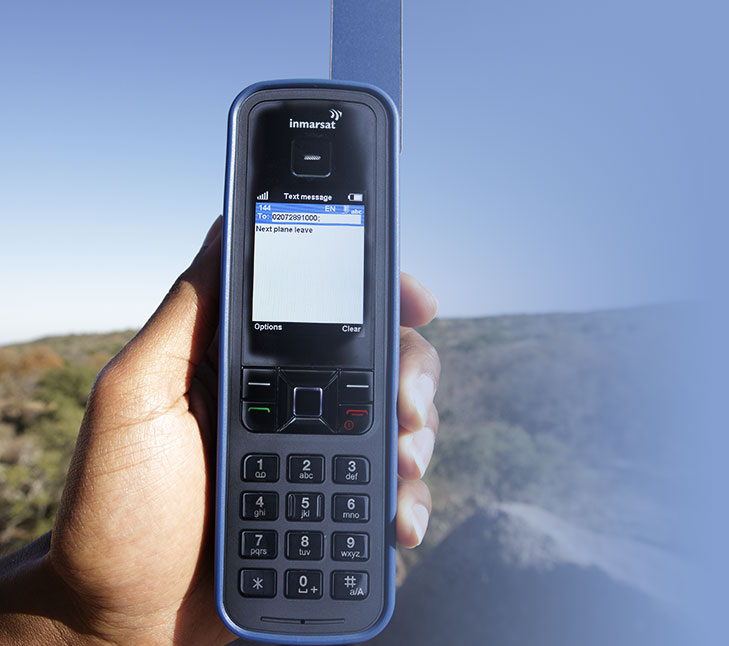 Arycom is a leading provider of satellite communications services and hardware for all key segments. Our aim is to bring to our costumer a wide range of solutions in connectivity. Please have a look in our available products below.
Contact one of our sales representatives now.